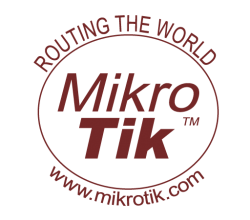 Pogled Telecommunications is the official distributor of Mikrotik program.
Mikrotik is a leading European manufacturer of equipment for Non-Licenece band (802.11 a/b/g/n).
A wide range of products, scalable solutions, excellent price-performance ratio, affordable and intuitive user interface are just some of the features of the equipment manufacturer. Due to its characteristics, this equipment is represented in more than 90% of the ISP's network in Serbia (mid and low range).
All interested parties that wish to have the status of a dealer, you need to fill out the form here.
Product Review Mikrotik program is here.
If you already have an account you can login here.
Contact
FOR INTERNATIONAL
Address: Vojvode Mišića 58/2, 18000 Niš Serbia
e-mail: office@pogledtel.rs
tel: +381184510920,
fax: +381184510920
web: www.pogledtel.rs